We can integrate a document eSignature provider (such as DocuSign) with Q2 online banking. This significantly reduces friction by allowing your customers to e-sign documents within any online banking flow.
For example, if you offer a loan application that requires an electronic signature, the applicant can e-sign the document without leaving the online application flow.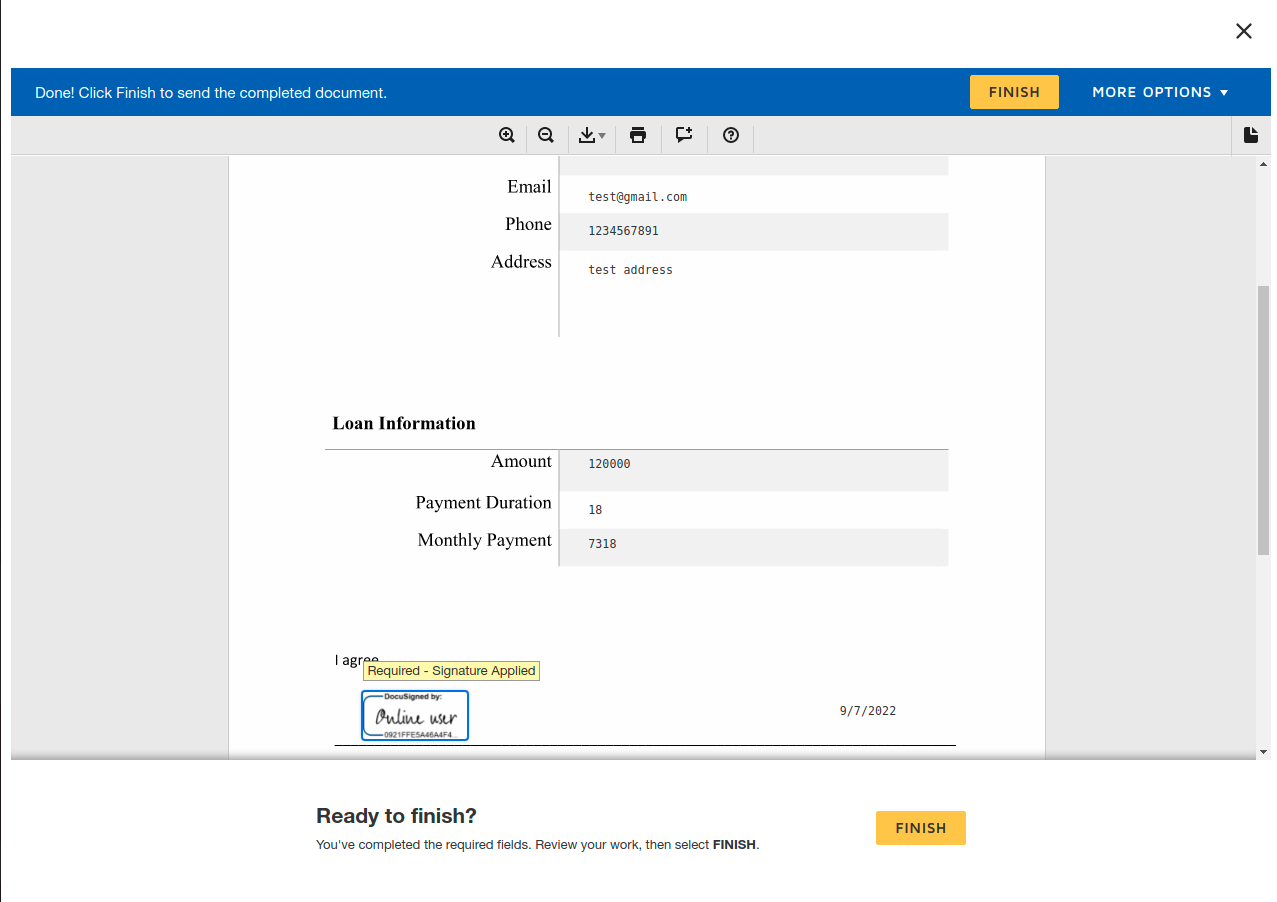 The user then immediately e-signs the required electronic agreement without having to leave the Q2 online banking environment.
This seamless, integrated e-signature flow will result in more members making use of your financial products.
Manage your member's electronic agreements with DocuSign and Nueve Solutions. We'd be happy to answer any questions you may have about your specific e-signature requirements.
Let us know how we can help you fulfill your financial institution's goals and help you push your online banking to the next level of functionality and customer experience.